City Guide
Date posted: 02/17/2012
Laugh Your Heart Out at Montana Comedy!
Tags: competition open mic comedy events billings montana chartiy event comedian
Are you looking for a night of laughs? Billings, Montana has a budding comedy scene called "Montana Comedy." Tomorrow, February 18,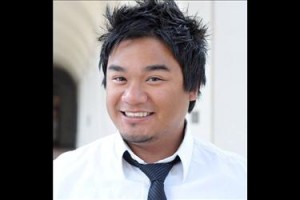 Hollywood comedian Lukas Seely will perform live at the Alberta Bair Theater. In March, two more great comedy events will be held in Billings. Read on for more details below!
Comedy BeCAUSE, February 18, 7:30pm
Headliner Lukas Seely will be performing at Comedy BeCAUSE, a benefit comedy show. He will be recording live for an upcoming album with fellow comedians Nick Capetanakis and Mark Dawson. The benefit will be hosted by Gary Mugridge. It is an all-ages show. You can buy tickets by visiting www.montanacomedy.com.
Steve-O, March 30-31, 7pm & 9pm
Steve-O will perform live at Manny's on March 30-31. Each night there are two shows, a 7pm all ages show and a 9pm 21 & over show with drinks. Tickets are available at Montanacomedy.com and RimRock Mall.
Montana Comedy Competition, 7:30pm
Montana is holding its third comedy competition this year with rounds the first week of every month. Round 2 will be held at Bones Brewing on March 3. Round 3 will be held on April 7, and a wild card round will be held May 4. The finals are on June 2. The top two winners from each round will advance to the finals, and scoring is based on originality, stage presence and crowd reaction. The winner will have a chance to perform at The World Famous Comedy Store in Hollywood, CA. Each comedian has 5-7 minutes to perform on stage, and you can always try again if you don't advance to the next round until finals. The audience and guest judges vote for top two. All comedians must attend an open mic at Manny's or Bones Brewery before entering.
For more information on any of these events, visit www.montanacomedy.com. Buy your tickets today and get ready for an awesome show!